The "Import Start Date" in the Cannondale App allows you to specify a date from which you want to begin importing ride data from your Cannondale Wheel Sensor.
We will ask you to set an Import Start Date when you add a Wheel Sensor to a bike that already has rides saved in it.
If your Wheel Sensor was already used (e.g. bike shop test rides or a bike that was ridden by a previous owner), it may have ride activity that is not yours. You can exclude rides prior to a specific date by setting an "Import Start Date."
The Import Start Date that you set for the Wheel Sensor will determine from which date in the past the Cannondale App will load rides from. For example, if you set your Import Start Date to Feb. 6, 2022, the Cannondale App will load all rides from the Wheel Sensor starting from Feb. 6, 2022 to the current date.
Once an Import Start Date has been set, you can only change it to an earlier date.
You may choose your Import Start Date at any time on the Wheel Sensor page.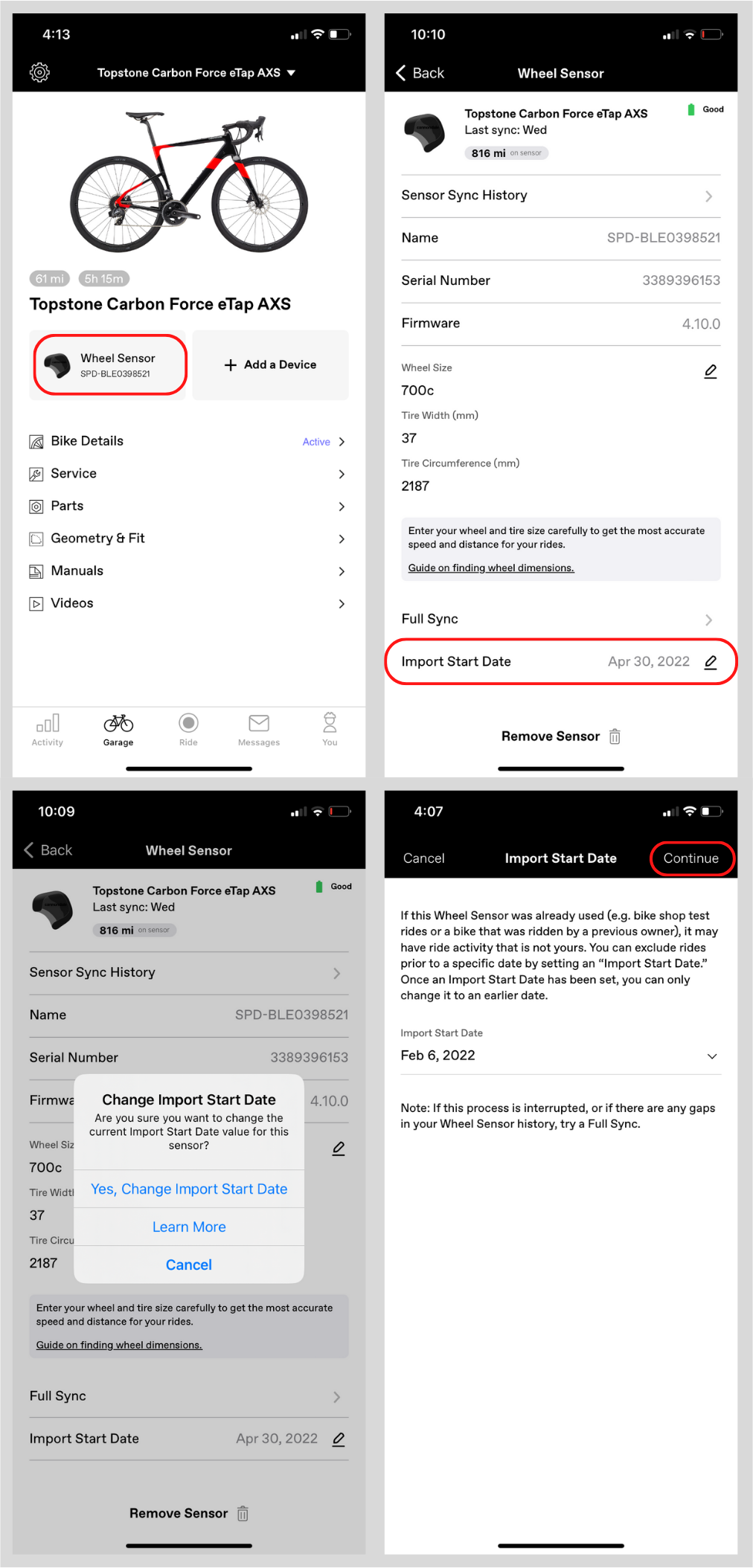 If you change the Import Start Date, and you suspect that you are missing rides, you may also need to perform a full sensor sync.
Click here to learn more about Full Sensor Sync and how to perform one.
Other ride problems?
Please contact our support team using our Submit a Request form.