Ai (Asymmetric Integration):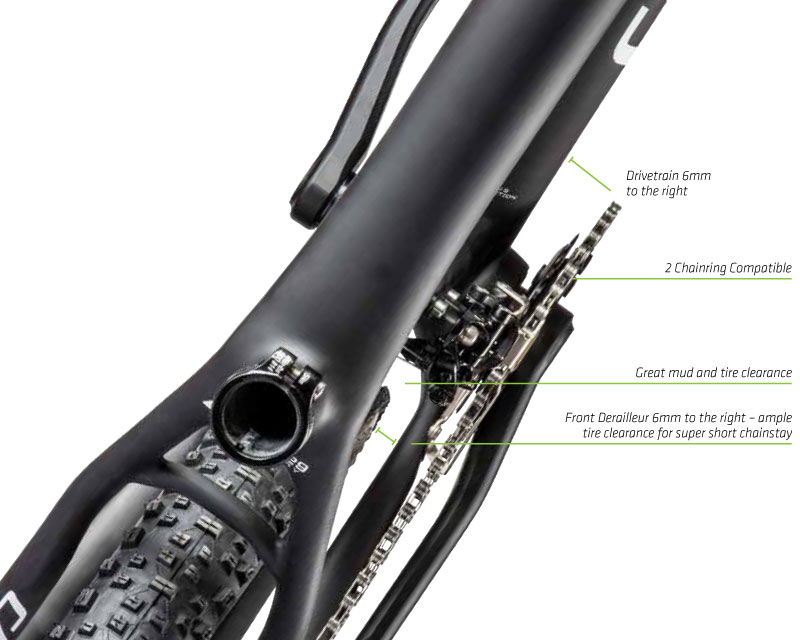 The heart of the Scalpel-Si and F-Si System Integration is the all-new, Ai, asymmetrically offset rear triangle and drivetrain. The offset shifts the rear hub and drivetrain 6mm to the right, delivering super short chainstays without any of the usual compromises, and a rear wheel that is dramatically stiffer and stronger because the spoke tension and angles are equal on both sides. We then integrate this with our new Ai HollowGram spider, which moves the chainrings an equal 6mm to the right, balancing the system and maintaining perfect chain-line, shifting performance and Q-factor. This elegantly simple approach - Ai - enables us to have our cake and eat it too. The extra space created by shifting the drivetrain outboard enables us to have:
The shortest chainstays on the market, for incredible traction,
Stiffness and agility.
Up to 60% increase in rear wheel stiffness.
Dual chainring compatibility with super short stays.
Tons of mud clearance.
Ample tire clearance with the chain and front derailleur.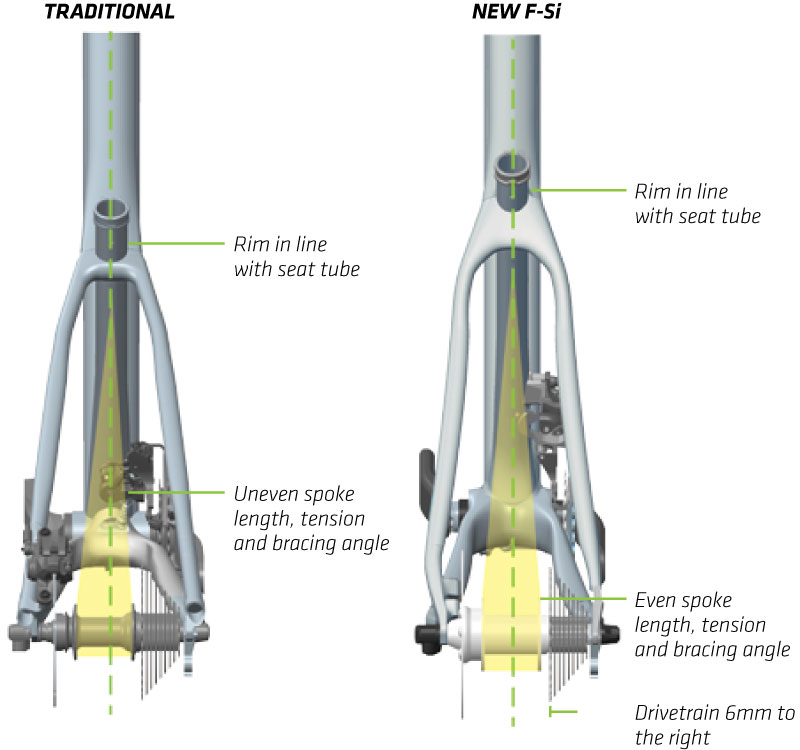 By moving the hub to the driveside, rear wheel strength is increased. The result is a stiffer interface than a thru-axle while still retaining a quick-release rear wheel.