When you add a SmartSense equipped bike to the Cannondale App using either the Wheel Sensor or the bike Serial Number, the SmartSense features will appear in Garage > Bike Details automatically.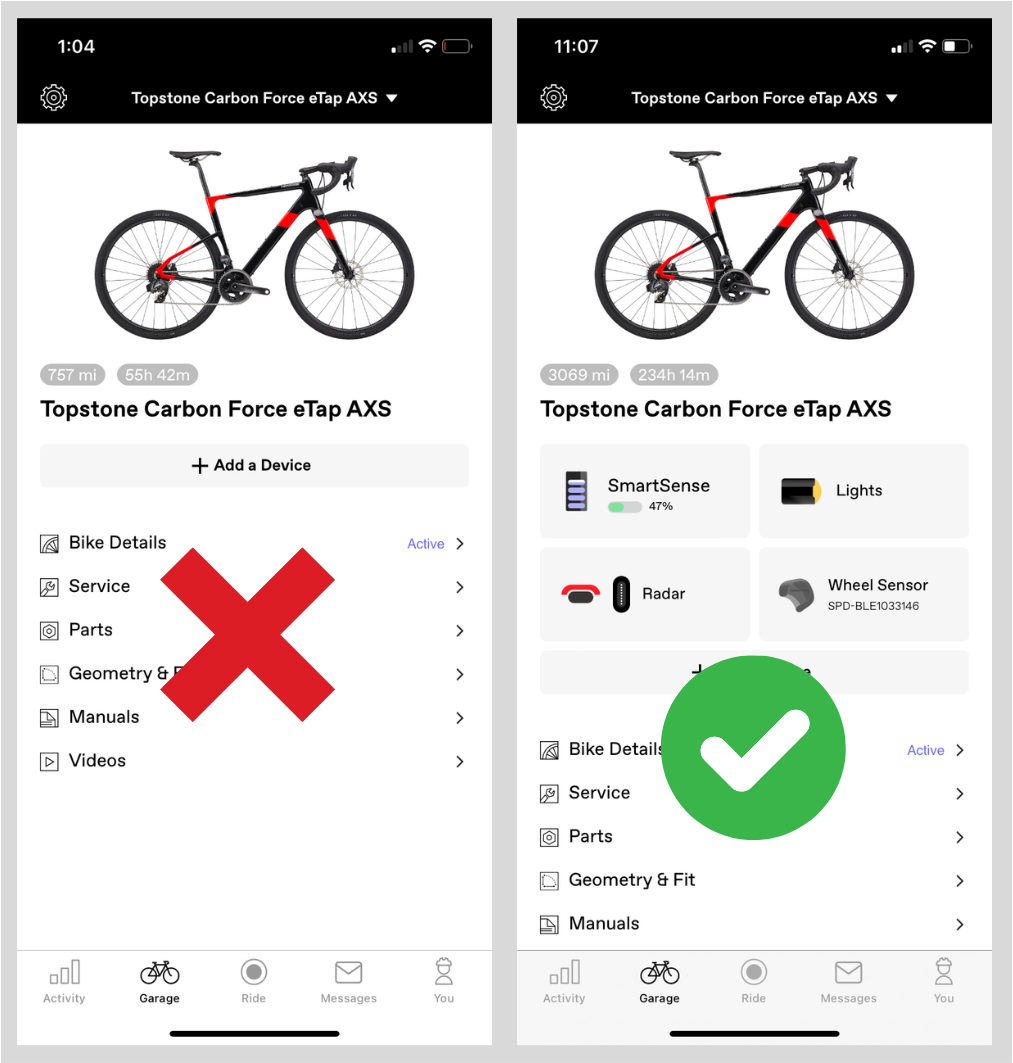 If you do not see SmartSense features in Bike Details > Devices
Compare the Serial Number shown in Bike Details to the actual Serial Number on your bike frame (see: Where do I find my bike's serial number?)
If they differ:
Tap to Remove Bike
Go to Garage > Add Bike > Add Manually

Enter the Serial Number found on the bike frame

Your bike should fill in with SmartSense features
If they match:
Is there a photo of your bike at the top of Bike Details?

Yes: Proceed to Step 2
No: Contact Customer Support using the "Submit a request" link below. Please include a photo of the serial number sticker on your bike frame.

Tap Add Device at the bottom of Bike Details
Follow instructions to add your SmartSense to the app
Tap Add Device again
Follow instructions to add your Wheel Sensor to the app
Verify the Auto Wake feature works. See: Auto Wake feature does not work
Still having trouble?
Please contact our support team with the "Submit a request" link below.