When you add a bike to the Cannondale App it will try to match your serial number to information in our database to give you bike-specific parts information and other resources. This will work for most new Cannondale bikes from model year 2019 and later.
You may use the App and a Cannondale Wheel Sensor to track your rides even if your serial number does not match a bike in our database.
If you see an error message ("Error: No serial number found" or "Heads Up: No bike found for this serial number...") when adding your bike serial number, it's likely because:
You may have made a mistake finding or entering your serial number. There are often several numbers that look like serial numbers. Please check this article and try again.
Your Cannondale bike is from before model year 2019
Your bike is another brand
A mistake in our system (if you think this is the case, please let us know with the "Submit a request" button below)
To add your bike anyway if it's pre-2019 or not a Cannondale
Simply ignore the error message
Tap "OK" to dismiss
Leave the serial number as-is
Continue to enter your bike details manually
Tap into Manufacturer, Model, Color and Size fields to enter info
Tap "Save" and "Confirm"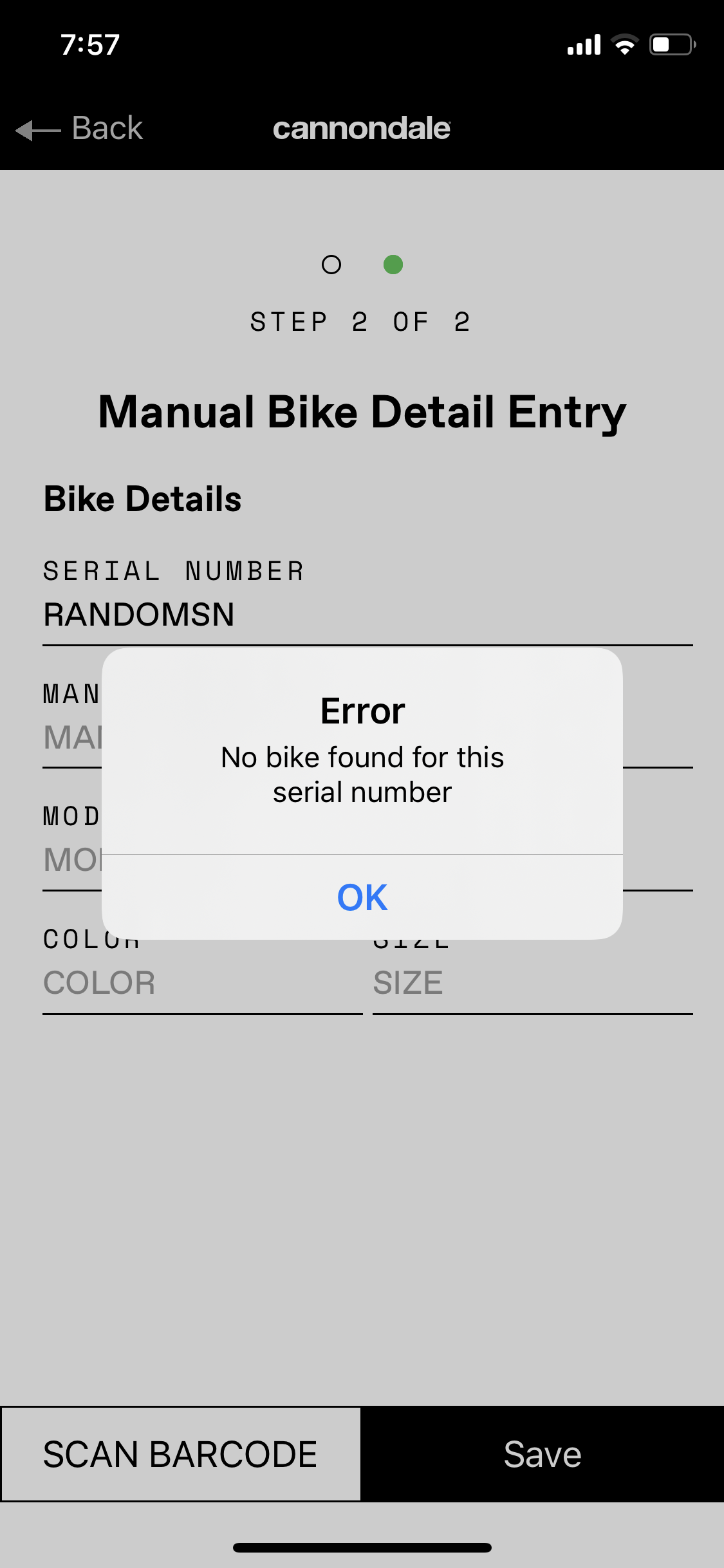 This message only means the Cannondale App cannot automatically fill in your bike details for you (see reasons above). To enter details manually simply tap "OK" to dismiss the error and fill out info manually.